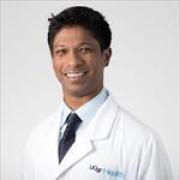 Head of Lab
Assistant Professor
Department of Anesthesiology (Pain Management), Department of Neurology, Department of Neurological Surgery
Weill Institute of Neuroscience, UCSF School of Medicine
Dr. Prasad Shirvalkar is the Principal Investigator of UCSF Clinical Trials for refractory chronic pain (NCT03029884 and NCT04144972) and a neurologist and interventional pain medicine specialist at the UCSF Pain Management Center at Mount Zion. He provides the full spectrum of care for chronic pain conditions, including conservative, nonsurgical treatments such as medications and nerve blocks (anesthetic injections near nerves that are sending pain signals). He also treats patients with advanced neuromodulation therapy by implanting peripheral and spinal cord stimulators, which are devices that relieve pain by sending electrical signals to the spine.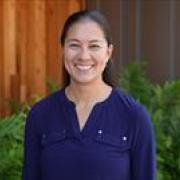 Assoc Professional Researcher
Neurological Surgery
Kristin Sellers is an Associate Professional Researcher in the Chang Lab. She completed her Ph.D. in Neurobiology at UNC-Chapel Hill and a post-doc in the Chang Lab from 2016 to 2020 working on the DARPA-funded SUBNETS project. Her work focuses on using neural activity to inform DBS implant location and closed-loop stimulation in clinical-trials patients and novel neurotechnologies, including new probe and device designs for use in humans. She also contributes to a community effort to adopt standardized data formats to enable easy data sharing and archiving.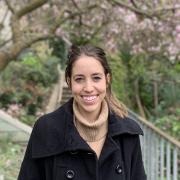 Clinical Research Coordinator
Neurological Surgery
Ashlyn Schmitgen is a Clinical Research Coordinator working with the DBS chronic pain team. Ashlyn graduated from UC San Diego with a B.S. in Public Health and minor in General Biology. Her clinical background includes work as an EMT, Medical Assistant, Emergency Department Medical Scribe, Inpatient Critical Care Intern, and UCSF Health Hospital Assistant. After helping launch the NIH-sponsored Precision Medicine Initiative at UCSF, Ashlyn joined the UCSF Shirvalkar Lab with a focus on improving patient behavioral reporting in the team's efforts to better understand and treat refractory chronic pain conditions using deep brain stimulation. 
Jordan Prosky
Jordan Prosky is a Clinical Research Coordinator working on the DBS Chronic Pain Team. Jordan received his M.A. in Statistics from the University of California, Berkeley in 2017. Before coming to UCSF, Jordan worked as a deep learning engineer at a San Francisco start-up, where he developed models that augment diagnostic radiology workflows.
Clinical Research Coordinator
Neurological Surgery
Bella Joseph is a Clinical Research Coordinator working with the DBS chronic pain team. Bella received her B.S. from Boston University in Health Science with a minor in Biology in 2020. Bella has previous experience in varied clinical settings working as a Clinical Research Intern at Massachusetts General Hospital focusing on chronic pain studies, and has hands-on patient care experience working as a Patient Care Associate at Brigham and Women's Hospital and as a Health Promotion Intern focusing on social determinants of health at outpatient community centers.